Tokai Optical Co., Ltd. will launch a new brand of progressive lenses, "NEURO SELECT" on October 1st 2022
with the ideal comfortable vision selected by the brain.
The eyes and the brain are closely linked.That's why we explore neuro science.
You will be able to acquire comfort by using NEURO SELECT, you have never experienced.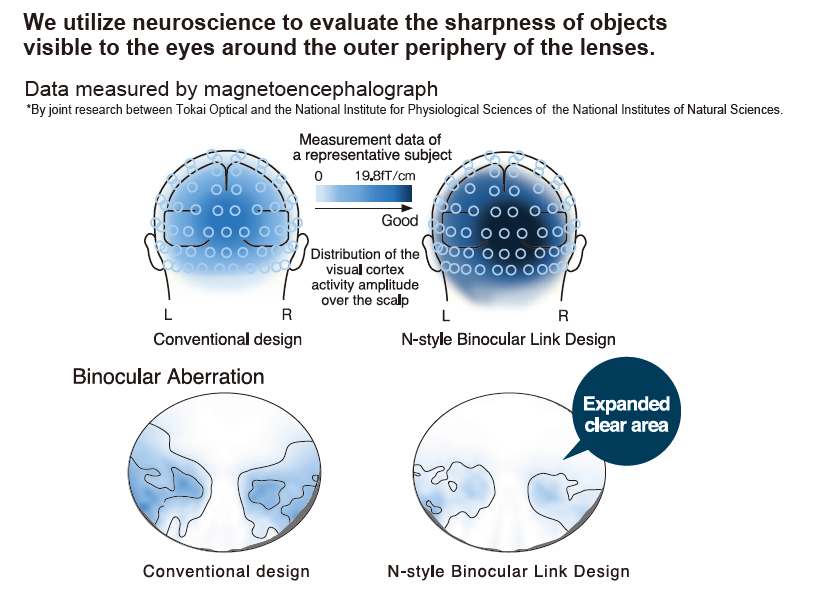 Select for the lifestyle. Select for the function.Attain satisfaction with NEURO SELECT.
①Select from among three situations.
Daily: All round progressive lens,
Town: All round progressive lens (Weight on clear vision for intermediate distance),
Home: Office type progressive lens (Long / Wide )

②Select from among five grades.
Super Premium Grade
Premium Grade
High Grade
Standard Grade
Basic Grade

③Design options SELECT (Individual)
i Location Remix: The wrap angle, the pantoscopic angle, and the vertex distance which are different among individuals, are optimized by reflecting them in the design.
My Tune Engine: The design of the lens is optimized by making corrections based on data on the lens shape of the frame and data on the fitting cross.The finest comfort of wearing is realized while sway, distortion, and blurring are reduced.
And i Location Remix + My Tune Engine.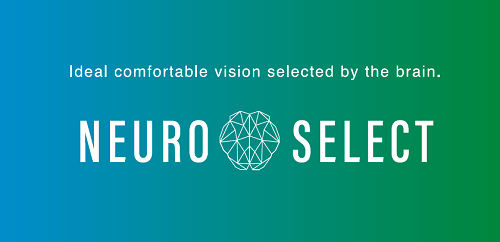 For more information, please check to "NEURO SELECT" page.
NEURO SELECT