TOKAI will launch new lens design CVf on July 20th 2017. It is the custom-made double sides aspheric lens which is designed to be suitable to each frame shape so that customers can enjoy the best vision and best appearance when wearing glasses.
We believe that "valuable" lens design for single vision is not only "thinness" but also "comfortableness" and have focused on developing the products based on the belief.
In hope that customers can wear the best glasses, TOKAI has applied the latest lens technology and harmonized two concepts "to see better" and "to be seen better" which have been developed through its seek to provide the best to each individuals.
From the belief that the best lenses can only be achieved by considering each frame of individual on its design, the greatly functional custom-made double sides aspheric lens design "CVf"" has been developed.
Custom-made double sides aspheric design


Individualization according to frame shape


Line-up of CVf

|  Design | Index |  Product |
| --- | --- | --- |
|  Double sides aspheric | 1.76 |  1.76 CVf |
|  Double sides aspheric | 1.70 |  1.70 CVf |
|  Double sides aspheric | 1.60 |  1.60 CVf |
|  Double sides aspheric | 1.67 |  LTN 1.67 CVf |
|  Double sides aspheric | 1.60 |  LTN 1.60 CVf |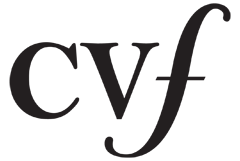 「CVf」