Tokai Optical Co., Ltd. has released the Ag Coating, a new antibacterial coating that suppresses bacterial growth with the power of silver on April 1st.
Recently, air fresheners, antibacterial mats, and many other products with keywords such as "silver ion" and "clean" are widely used in our everyday lives.
Under today's new normal lifestyle, we are focused on the antibacterial action of silver with the intention of keeping the eyeglass lenses of everyday wearers clean and hygienic.
1. Suppressing the bacterial growth on the lens surface with silver (Ag).
■Highly rated for antibacterial effect, safeness ※1, and long-lasting of the effect.
■Demonstrates approximate 99.9% ※2 antibacterial effect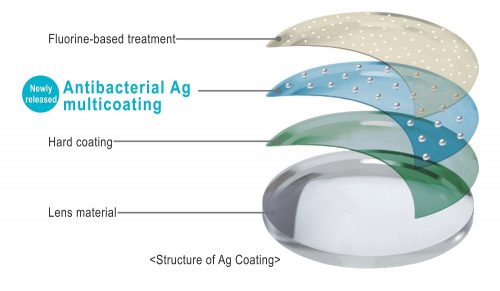 ※1  Materials used for Ag Coating are safe substances that meet SIAA safety standards
※2  Antibacterial long-lasting test by the Boken Quality Evaluation Institute (JNLA-accredited member)
Test method: Bacteria are sprinkled on 5cm x 5cm, 2mm-thick plates with a conventional multicoating and Ag Coating applied, and the number of bacteria are compared after 24 hours.
2. Ag Coating is an SIAA mark certified product
■Meets SIAA standards for antibacterial performance and safety
■The SIAA mark is displayed on products whose quality is controlled and information is disclosed in accordance with the Society of Industrial Technology for Antimicrobial Articles guidelines based on the results of evaluation by the ISO22196 method.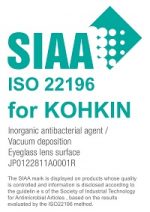 3. Effectiveness also confirmed for viruses.
The number of specific viruses on Antibacterial Coating Ag is reduced.
※TOKAI investigation by ISO21702 compliance tests
4. Excellent performance other than antibacterial effect
Strong lens resistant to scratches, dirt, and dust with protection from refrected ultraviolet rays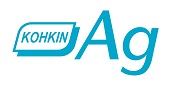 For more information, please check to "Ag Coating " page.