For more than 80 years since its founding, TOKAI OPTICAL has been able to continue to meet the expectations of society through the cumulative efforts of each and every employee . our employees, which are the cornerstones of a 100-year company.
Grow together
TOKAI OPTICAL strives to create an environment in which each individual can take on challenges so that both the company and its employees can grow.
Sharing philosophy and guidelines
All employees carry a "system chart for growth" that systematizes management principles, etc., and always grow in line with the vector .
Training
Follow-up training is provided to new employees for two years after joining the company.In addition, we support the growth of our employees by actively encouraging them to participate in regular leader training and external seminars.
Support for employee challenges
Introduced a personnel evaluation system that spotlights employees who take on new challenges. We are creating an environment for friendly rivalry within the company and at the same time supporting growth.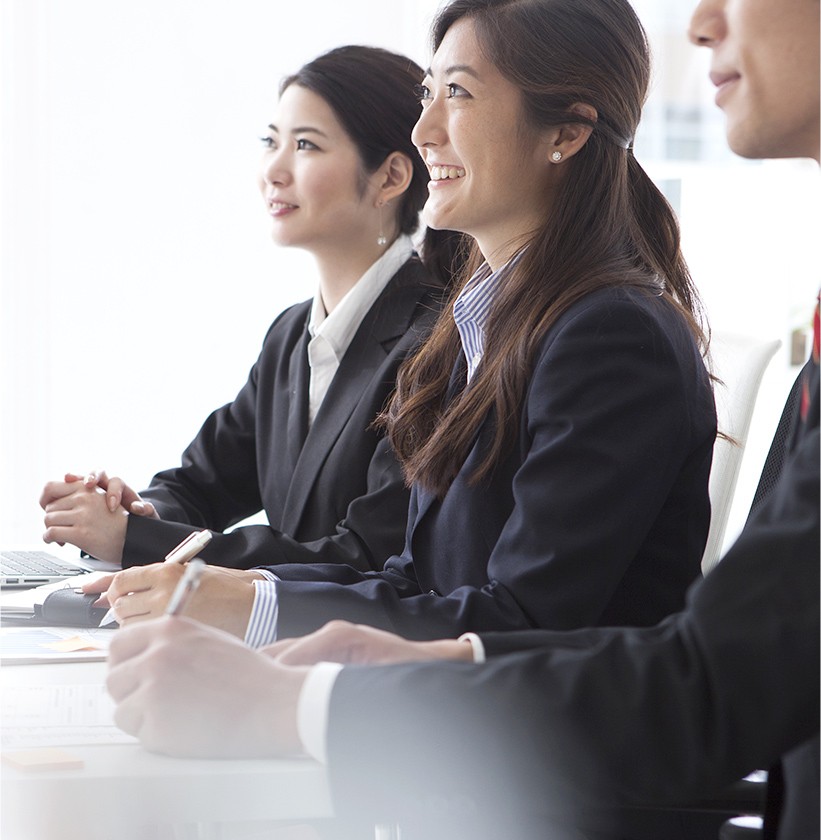 Take advantage of your career.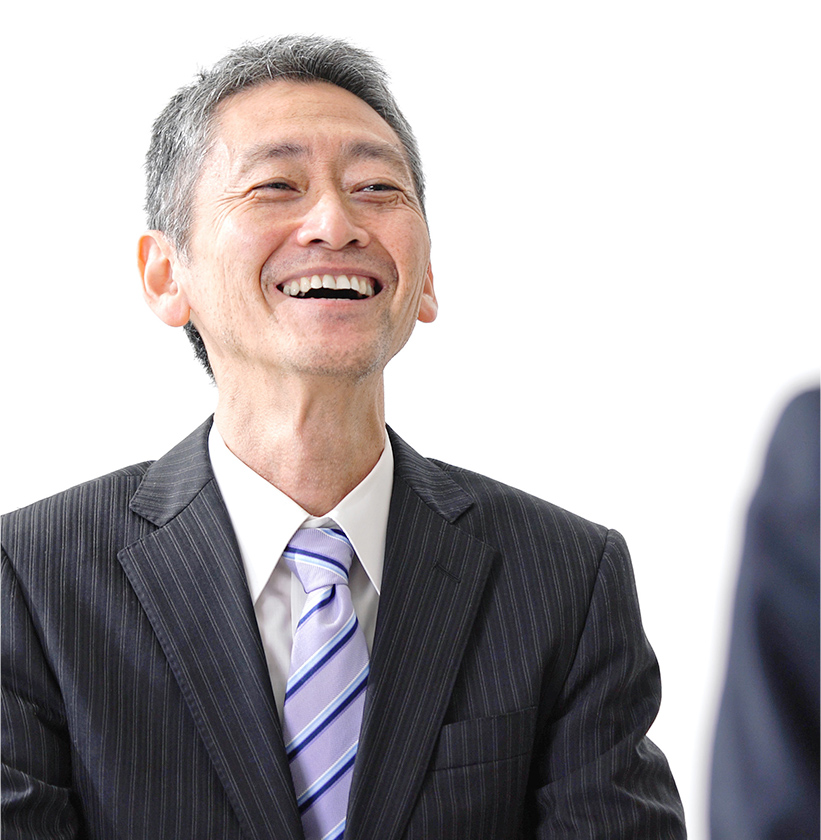 Retirement age is 63
We set the retirement age at 63 in order to create an environment where all employees are highly motivated, grow from a long-term perspective, and achieve results. Re- employment after retirement is up to the age of 70. There is no fixed retirement age.
Job return system
If you have no choice but to leave your job due to your spouse's job transfer, family caregiving, childcare, or illness, we have established a "Job Return System" that allows you to re-employ TOKAI OPTICAL under certain conditions .
Childcare is also safe.
Childcare leave/shorter working hours
In order to balance childcare and career , childcare leave can be taken for up to three years, and reduced working hours for childcare can be taken as many times as you like until March 31st of the year your child turns 7 years old.
Sharing know-how for balancing childcare and work
We hold a "childcare support exchange meeting" for employees on childcare leave once every six months. We have created a forum for employees who have returned from childcare leave and are working shorter hours to share information about childcare and returning to work.
protect pregnant women
In order to protect the health of mothers and children during pregnancy , special leave (paid) is granted to expectant and nursing mothers for hospital visits .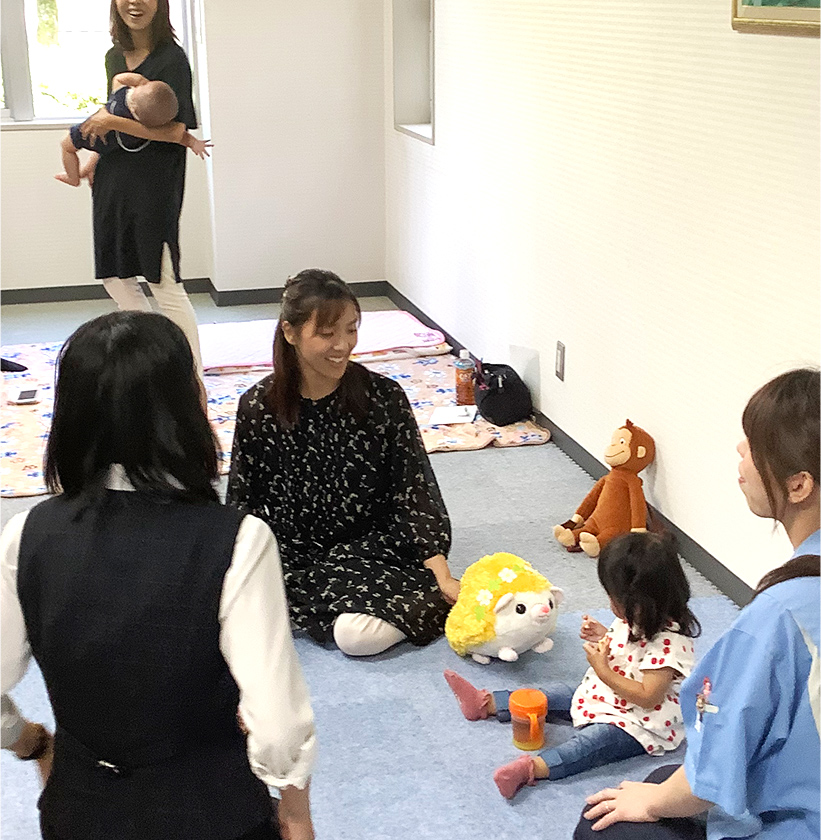 Put health first.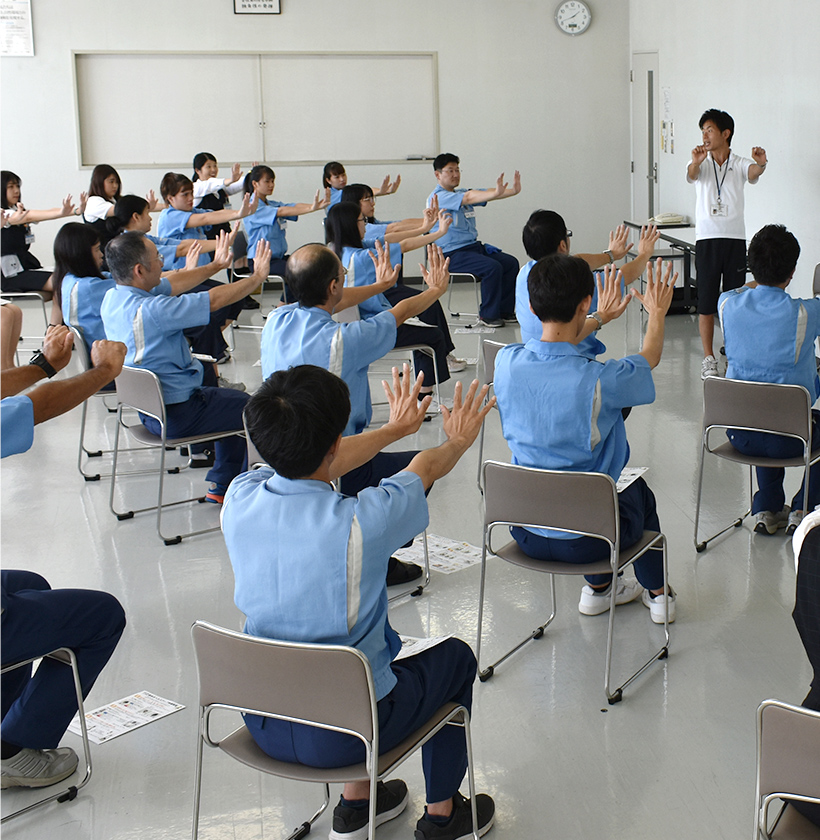 Enhancement of in-house health checkups and comprehensive medical checkups
In addition to conducting hepatitis virus tests at the time of employment, we are promoting subsidies and burdens for various tests at the specified age.physical examinations.
TOKAI health improvement activities, health literacy activities
In order to promote the mental and physical health of our employees , we are striving to improve health awareness by holding various health classes and seminars such as body measurement sessions and gymnastics classes.